Department of Information, Communication and Electronics
Disciplinary research at Institut Polytechnique de Paris is based on the expertise of its founding schools. Information Communications and Electronics (ICE) is one of ten disciplinary research fields bringing together top researchers and PhD students at state-of-the art laboratories and facilities.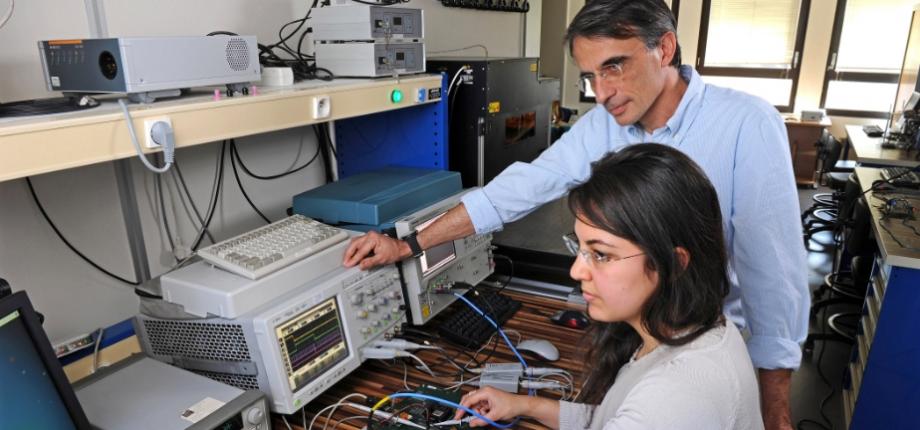 Information technologies have developed at a staggering rate over the last century. Relying on digital information processing and communications, they have created new needs at the interface between a physical world, made of components and systems using cutting-edge technology, and a virtual world with its proliferation of applications. The research carried out at the Institut Polytechnique de Paris focuses on both of these interfaces, from information creation to its use in communication systems, and electronic technologies at the leading edge of innovation. 
Research on information, communications and electronics at the Institut Polytechnique de Paris aims to:
Improve performances and technologies related to  the "physical layer", which forms the very first level of digital systems.
Process information in all its aspects: how to model it, code it and how to develop and implement innovative and powerful algorithms.
Make information ubiquitous: how to acquire information and transmit it in an ever-more widespread and instantaneous way  while ensuring its confidentiality and integrity.
Apply this knowledge to societal challenges such as knowledge sharing, natural resources economics, health and transport.
World-class research areas
Fundamental and applied research activities in the field of information, communications and electronics at the Institut Polytechnique de Paris focus in particular on:
Information and data:

Information theory
Wireless communications
Optical communications

Electronics

Cyber-physical and embedded systems
Trusted Computing
ASIC and SOC design, Neural networks
Metrology 
Laboratories
Members of the Education and Research Departement
The research strategy for this field is implemented by researchers from Institut Polytechnique de Paris schools. They work together to conduct world-class research at state-of-the art facilities.
Head of the Department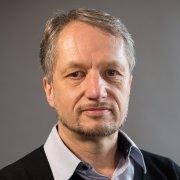 Bruno Thedrez
Learn about our schools' research in this field