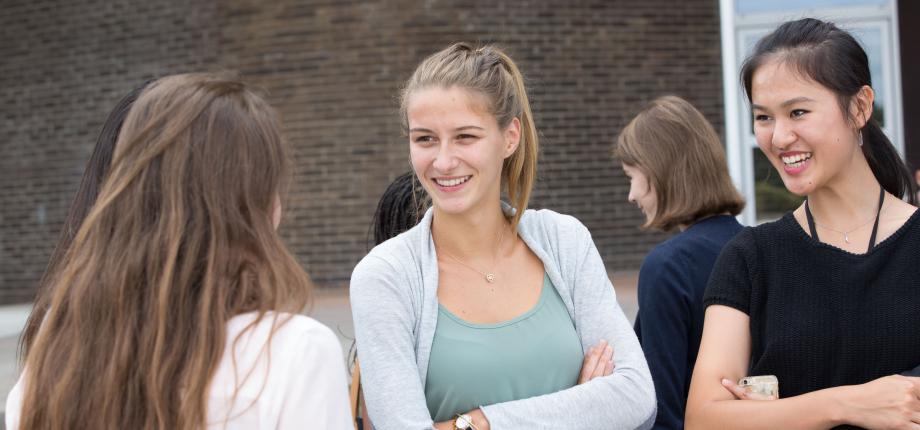 The variety of backgrounds within the Institut Polytechnique de Paris student community are a powerful marker of its identity. Whatever your background, your interests, and your ambitions, you will find the course that suits you.
IP Paris Masters & PhD Tracks: Applications open
For the academic year 2024/2025, the application session for the PhD Track program will open on Thursday 5th of October 2023.
 
Masters of the Institut Polytechnique de Paris application :
1st session : Sessions for 2024-2025 will be announced soon
2nd session : Sessions for 2024-2025 will be announced soon
3rd session : Sessions for 2024-2025 will be announced soon
Please note that some programs will not be open for the 3rd session. The updated list will be announced as soon as possible.
Please note : New application procedures. Before starting your application, please check which category you fall under. Starting from this year, the applications will be on two different plateforms according to your profile.
Note to applicants concerned by the Mon Master platform (see table): In application of the MESR directives, your application cannot be accepted via the IP PARIS platform even after the closing of applications on the national Mon Master platform..
PLEASE NOTE THAT THE DATES FOR THE MESR PLATFORM HAVE BEEN UPDATED
People affected by the MESR platform will be able to look up the different programs from February 1st on http://www.monmaster.gouv.fr/ 
*Afrique du Sud, Azerbaïdjan, Algérie, Arabie Saoudite, Argentine, Bahreïn, Bénin, Bolivie, Brésil, Burkina Faso, Burundi, Cambodge, Cameroun, Canada, Chili, Chine, Colombie, Comores, Congo, Corée du Sud, Côte d'Ivoire, Djibouti, Émirats arabes unis, Égypte, Equateur, États-Unis, Gabon, Géorgie, Ghana, Guinée, Haïti, Inde, Indonésie, Iran, Israël, Japon, Jordanie, Kenya, Koweït, Laos, Liban, Madagascar, Malaisie, Mali, Maroc, Maurice, Mauritanie, Mexique, Népal, Niger, Nigeria, Pérou, Qatar, République démocratique du Congo, République dominicaine, Royaume-Uni, Russie, Sénégal, Singapour, Taïwan, Tchad, Thaïlande, Togo, Tunisie, Turquie, Ukraine, Vietnam.
These provisions are likely to be modified according to the directives of the French Ministry of Higher Education.
Message to European students:
Discover the "France Excellence Europa" scholarship program France Excellence Europa" scholarship program | Campus France
If you have any question, you can have look at the "Frequently asked questions" or send an email to master-admission@ip-paris.fr. or phd-track@ip-paris.fr