The Institut Polytechnique de Paris contributes to and benefits from the dynamism of the Plateau de Saclay. This scientific and business hub, sometimes referred to as the "French Silicon Valley", is one of the eight most powerful innovation clusters in the world. The campus offers an extensive network of scientific, educational and sports facilities.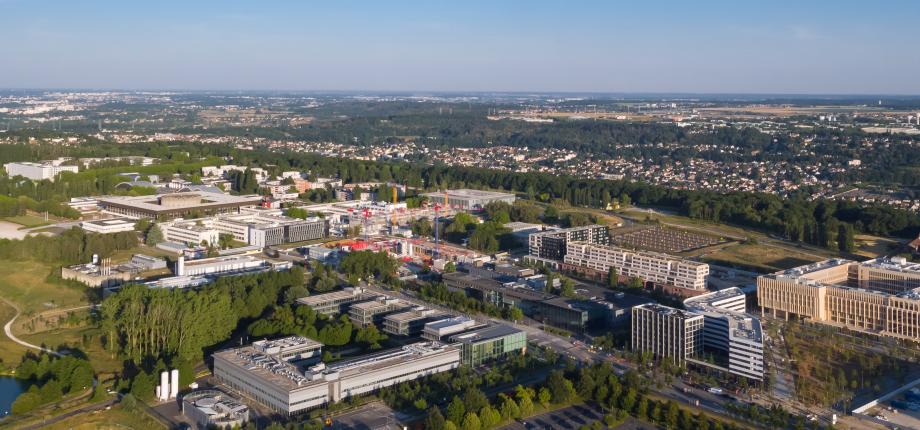 A myriad of players
With 71,000 companies, 45,000 R&D jobs, 65,000 students, 15,000 researchers and 360 laboratories, the Plateau de Saclay concentrates over 15% of French research and 40% of the public and private research jobs in Ile-de-France. In recent years, leaders of major companies have chosen to set up their R&D centers in this area just outside Paris to benefit from the cluster effect.
Strong synergy between education, research and entrepreneurship
This wide range of players from the worlds of higher education, research and entrepreneurship helps drive innovation and attract forward-looking investors. Young entrepreneurs and PhD students with innovative projects have access to the many incubators located on the campus. And all students are immersed in an environment that nurtures their creativity and aspirations. In addition, the future Innovation Park will bring together a number of private and public research centers.
Diverse fields of activity bringing together private and public players
Under the impetus of competitive clusters supported by the French government, private stakeholders, acting as a network, have set up public-private collaborative programs in fields including complex systems, connected mobility, energy efficiency, photovoltaics, the automotive sector and optics.