M4S - Interdisciplinary Center Materials for Society
An interdisciplinary research and academic center to help meet society's major challenges in materials science.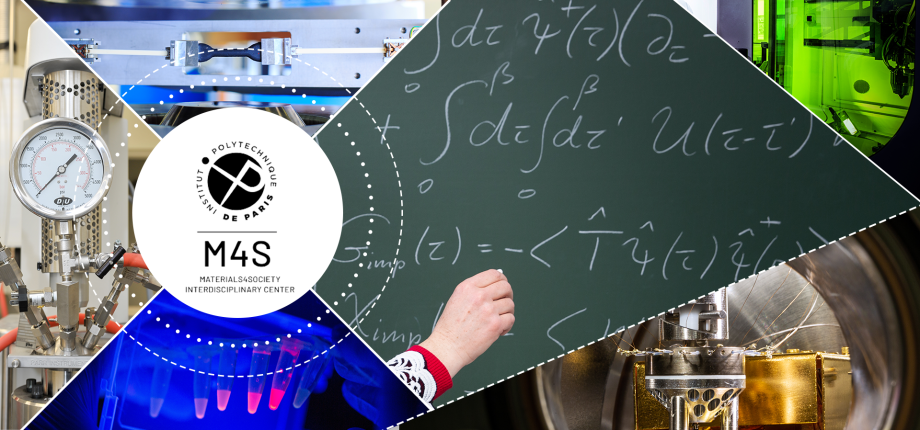 Ambition
Whether in the transportation, construction and infrastructure, energy, healthcare, digital and communication technologies, security and defense or, more broadly, industrial sectors, materials science is today at the heart of numerous societal and industrial challenges that require the convergence of several scientific disciplines. These include the preliminary design of materials with regard to their properties, system incorporation and life cycle; the design of new production methods, with a particular emphasis on soft and bio-sourced methods; and the interaction of materials with the environment in which they will be used, in the broadest sense of the term.
It is with this fully integrated approach in mind that Institut Polytechnique de Paris brings together researchers in physics, materials chemistry, mechanics, applied mathematics and all fields of engineering within the "Materials for Society", or "M4S", Center, with the aim of responding to these challenges by launching ambitious interdisciplinary projects. 
Created on July 3, 2023, the M4S center will meet the growing need for new materials that not only have innovative, optimized and scalable properties, but are also designed and developed using original methods, taking their life cycle into account from the very beginning.
Launched thanks to state funding from IP Paris as part of the ANR-managed ExcellencES - France 2030 "Sciences et Technologies - Polytechnique Paris" (STEP2) project, M4S capitalizes on IP Paris' strengths by bringing together around 100 scientists in Materials Science. Among the activities covered are the study of fundamental properties and mechanisms, theoretical and numerical modeling, materials development, advanced characterization of materials properties, device engineering, and the development of innovative products and systems.
The geographical proximity of specialists from different disciplines tof IP Paris, their close interaction with industrial and societal issues, and the presence of cutting-edge experimental platforms are among the strengths on which the M4S Center will be able to draw. M4S will also be recruiting new researchers and academic staff of the highest level to complement its skills.

Our missions
In collaboration with the Research Vice-Presidency of IP Paris, the M4S Center's activities will focus first and foremost on developing and implementing the Institute's Materials Science strategy. This is a vast and rapidly changing scientific field, in which IP Paris must be one of the world's leading players.
M4S will respond to these challenges by mobilizing large-scale interdisciplinary programs. These may be of a purely fundamental nature, or be based on partnership research, seeking both to increase fundamental knowledge, and to respond to social or industrial needs. To this end, the Centre has developed a scientific policy focused on key areas of excellence and international visibility: bio-based materials, mechanics of thin film and other structures, ab initio materials design and artificial intelligence, to name a few.
The M4S Center will also develop academic programs, including a PhD track. This program will provide students with a wide materials culture, in line with today's challenges, and including both a solid understanding of basic principles and a sound knowledge of state-of-the-art scientific and technological methods. Ph.D track students are likely to continue their studies with a doctorate. Our ambition is to train professionals who are aware of their social responsibilities, and at the cutting edge of future advances in research, innovation and technology, on the basis of extensive and in-depth scientific knowledge in the field of materials science.
The Center benefits from government support managed by ANR through the ExcellencES France 2030 call for projects.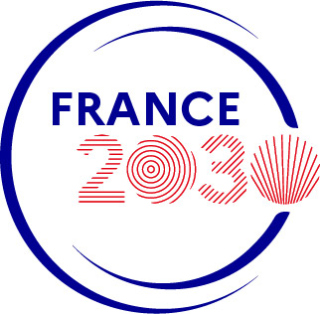 The CNRS is involved in M4S through the commitment of its researchers to the Centre's activities.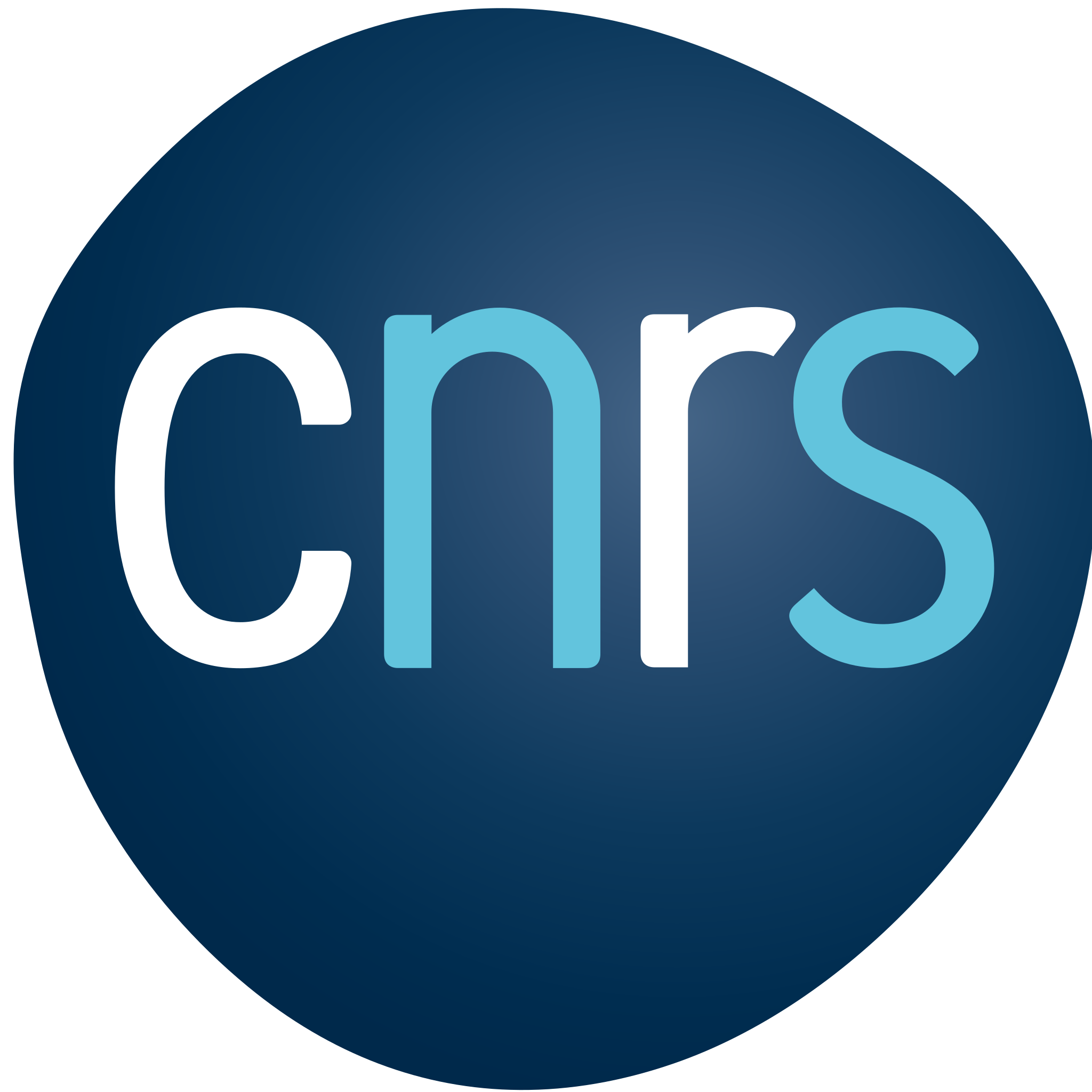 M4S management
Silke Biermann - Co-Scientific Director and Chairman of the Physics Department at IP Paris
Andrei Constantinescu - Scientific Co-Director and Director of the Solid Mechanics Laboratory (LMS)
Thierry Gacoin - Scientific Co-Director and Chairman of the Chemistry Department at IP Paris