E4C: Center on Energy and Climate Change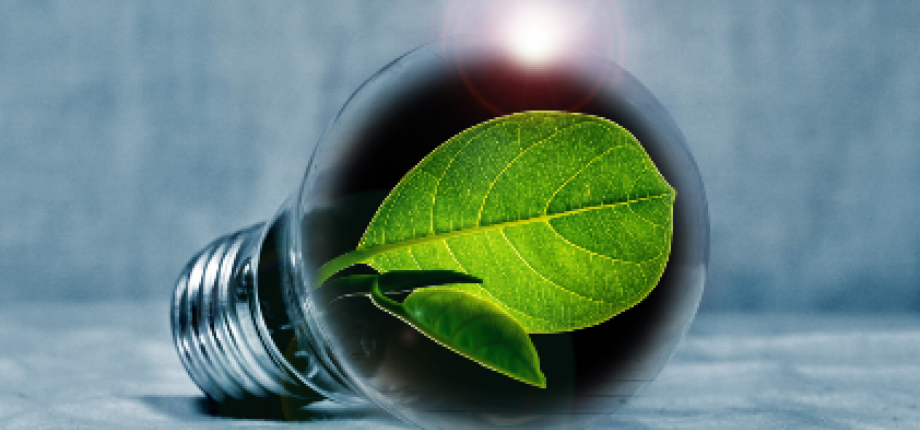 E4C Student Challenge - « Achieving net-zero carbon emissions by 2050: local-scale actions »
Do you care about energy and climate change? Are you a Student Challenge's partner institutions? Take Action and Get Involved!
Your challenge
In order to keep global warming below 1.5 degrees, achieving carbon neutrality by 2050 is essential. Given the effort required, reaching this goal involves profound changes in our lifestyles. Your challenge will consist in analyzing what this means, in practice, in a given perimeter (a company, a campus, a city, a field of activity …). You'll have to define and quantify what carbon neutrality means at this scale, what are the viable solutions to achieve it and what is required in terms of investment or organization.
Teams
Teams can include up to seven members. Inter-institution and interdisciplinary teams are strongly encouraged, with a combination of expertise in science and technology, social science, economics and / or management.
Why participate?
This challenge is a unique opportunity to design a project with a strong social impact, while acquiring an interdisciplinary teamwork experience: an asset for your professional life!
More than a hundred students were welcomed for the first edition, divided into groups of 4 to 7, and coming from 9 Grandes Ecoles and Universities.
Some institutions will take this project into account for the validation of credits/projects within the framework of your curriculum.
Project evaluation
The projects will be evaluated based on the following criteria:
Definition and ambition of the objective to be achieved
Effectiveness and viability of the proposed solutions (the definition of key performance indicators is expected)
Modalities and planning of implementation.
Learning outcomes
During the project you will be challenged to:
Apply specific technical skills and knowledge from your academic background in an operational project.
Articulate your skills and knowledge in a multidisciplinary context to develop cross-cutting solutions to a chosen question.
Use a scientific and technical approach to propose solutions that are economically viable as well as socially responsible.
Partner institutions
E4C Partners
Institut Polytechnique de Paris (France)
École des Ponts ParisTech (France)
HEC Paris (France)
Columbia Alliance Partners
École polytechnique (France)
Sciences Po Paris (France)
Université Paris 1 Panthéon Sorbonne (France)
Columbia University (USA)
Partners of Eurotech Universities
Ecole Polytechnique (France)
DTU (Denmark)
EPFL (Switzerland)
TU / e (Netherlands)
TUM (Germany)
Technion (Israel)
Steering committee 2021
Role
Oversee the organization and logistics
Liaise with participants (questions and pedagogical follow-up)
Steering committee 2021:
Philippe Drobinski (CNRS – Laboratoire de Météorologie Dynamique, IPSL, E4C IP-Paris)
Nathalie Girard (E4C, IP-Paris)
Anne-Sarah Socié (Ecole polytechnique)
François Willaime (CEA, Ecole polytechnique)
Scientific committee
Role
Oversee the organization and logistics.
Liaise with participants (questions and pedagogical follow-up)
Scientific Committee, 2021 edition:
Sawsan AL ZAHR (Telecom Paris)
Richard BALME (Sciences Po)
Philippe DROBINSKI (CNRS-Laboratoire de Météorologie Dynamique, IPSL, E4C-IP Paris)
Rodolphe DURAND (HEC)
Valérie FAUDON (SFEN)
Emmanuel KATTAN (Alliance, Columbia University)
Alexandre STEGNER (Ecole polytechnique)
François WILLAIME (CEA, Ecole polytechnique)
The mentor
Acts as your guide in your project :
Frames the initial definition of the project to ensure its viability.
Helps ensure focus in order to deliver a successful proposal.
Provides its network:
To help answer students' questions.
Ensures relevant connections.
Supports the students' approach and provides a critical perspective:
Questions the progress and weaknesses of the project without providing a direct answer.
The final proposal must be fully the result of the students' creativity.
Please note: mentoring assumes reciprocity of exchanges and mutual enrichment.
Stages of the 2021 E4C Challenge
E4C challenge registrations
November 9: Registration deadline
November 20: deadline to confirm teams composition
Pre-project – deliverable: document (10 pages)
November 16: Webinar : process and next steps
January 15: Deadline for the pre-project submission
First selection: January 29
Project – deliverable: document (20-30 pages)
February – March: project development
April 16: Deadline for final project submission
Second selection: May 1
Defense in front of the jury
May : Closed oral defense of the projects in front the Jury
May : Written questions from the Jury
May : Deadline for written answers
May : Jury's deliberations
Final selection
Winners and awards
June: internal communication of the Challenge results
September: announcement of the winners, award ceremony
Awards: oral presentation at the award ceremony, publication of the final reports, coaching offer for the project, site visite
Frequently asked questions
How many people might constitute my team?
Your team can be made up of 4 to 7 students.
Can I apply with a team whose members are all from the same establishment?
All teams are accepted whether they are inter-establishment or not. However, the inter-establishment character is a plus for your project.
Can I participate if I don't have a team?
You can register individually or contact the steering committee of the challenge and you will be connected with other students.
Other questions ?
If your question is not listed above, please contact the challenge organizers