First international agreement on thesis co-supervision, in partnership with Shanghai Jiao Tong University
The Institut Polytechnique de Paris and Shanghai Jiao Tong University (SJTU) have signed a framework agreement on co-supervision of theses, allowing PhD students from both universities to carry out a co-directed thesis and largely conduct their research in a laboratory of the partner university.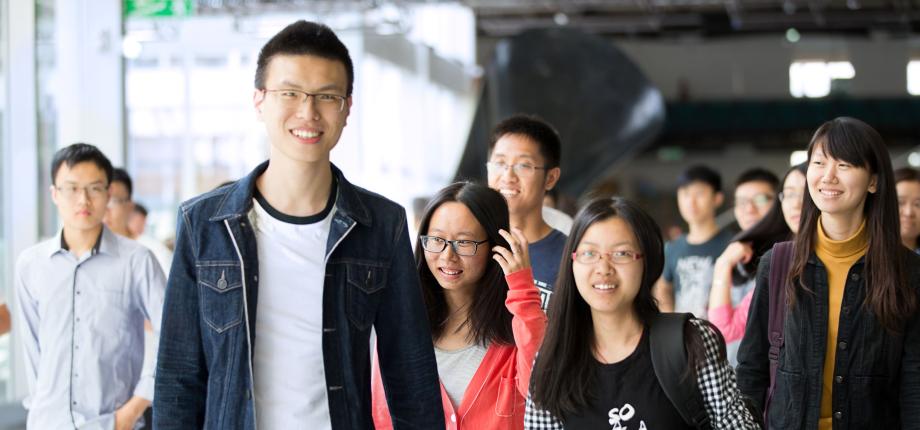 This agreement was signed by Lin Zhongqin, President of SJTU, and Eric Labaye, President of the Institut Polytechnique de Paris, in line with their ambition to strengthen scientific and research collaborations between the two institutions.
Shanghai Jiao Tong University and the schools of the Institut Polytechnique de Paris have been collaborating for nearly 20 years. This cooperation has taken the form of non-degree exchange agreements, double-degree agreements, the creation of joint laboratories, particularly in Information Security, and since 2012 with the creation and development of the SJTU Paris Elite Institute of Technology (SPEIT) engineering school. SPEIT, an institute of Shanghai Jiao Tong University, today has more than 500 students and delivers Bachelor's and Master's degrees recognized as French engineering degrees by the Commission des Titres d'Ingénieurs (CTI).  Each year, about 20 SPEIT students join the engineering cycles of the French schools in the program within the framework of a double degree. All the students in the program must complete part of their studies in France, either through a double degree program, internships, or a semester exchange program.
In order to strengthen their cooperation, particularly in the area of research, SJTU and the founding schools of SPEIT set up a partnership seed fund in December 2019. This new framework agreement on thesis co-supervision signed at the end of 2020 complements this cooperation.