The student-entrepreneur guide
All of the initiatives undertaken by the Institut Polytechnique de Paris and its member schools in support of student entrepreneurship are based on a strong commitment to providing effective support to students who wish to develop an innovative project during their studies. In this perspective, a large number of resources can be mobilized, upon request, by students.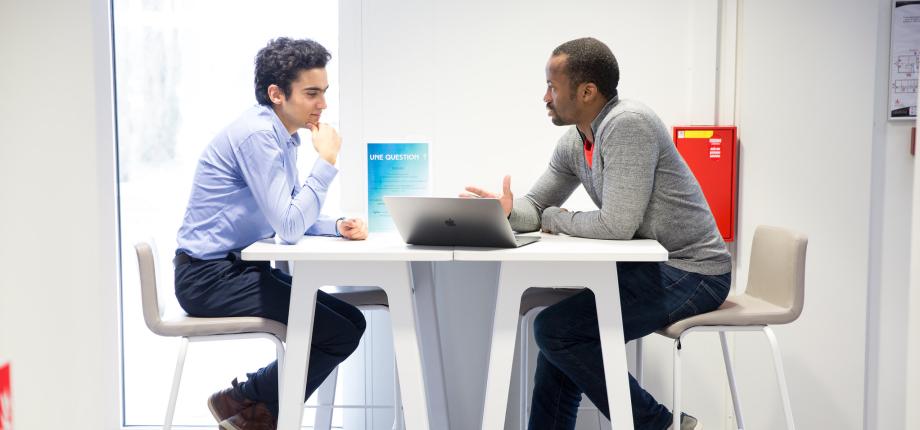 The objectives of this guide :
to inform students of the richness and diversity of the levers available to help them in their entrepreneurial initiatives.
to report on the support mechanisms for the development and support of student projects
Reading this guide will allow you to see our commitment to two principles: 
Decompartmentalized support: the resources available in one school are made accessible to students from other schools. The openness of these systems is the condition for developing the necessary synergies between all the vital forces present in our institutions.
Tailored support: the methods and structures for supporting student entrepreneurship differ significantly from school to school. This variety reflects a real complementarity of systems that allows us to provide an optimal response to each project.
This guide has been designed to reflect the specificities of each location, without claiming to be exhaustive. The objective of this guide is to make readers want to discover the spaces and, more generally, the people who drive student entrepreneurship.