Vivatech- start-ups for society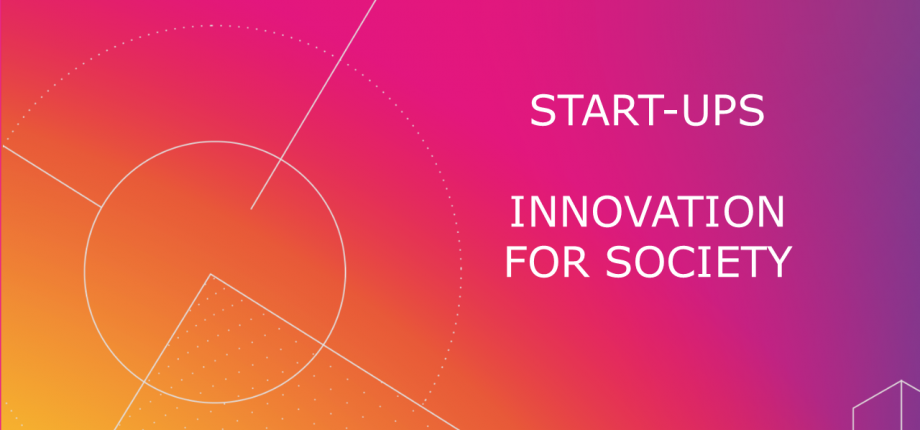 The Institut Polytechnique will be present at the VivaTechnology trade show from June 16 to 19 to showcase the innovations developed by its start-ups in its incubators. 21 start-ups will be present on the stand, working to develop solutions for society.
Discover our start-ups present at Vivatech who will present innovations for society
HEALTHTECH
EPILAB: Tuberculosis screening kit for developing countries
At the crossroads of electrochemistry and microbiology, EpiLAB develops a portable and affordable tuberculosis screening kit to meet the critical need for diagnosis in developing countries.
HEALTHTECH/MEDICAL DIAGNOSTICS/DEVELOPING COUNTRIES
Imageens: AI to help doctors in their clinical decisions
Imageens offers ArtFun+, a software that anticipates the occurrence of cardiovascular pathology, and Label, a solution that offers an image classification system and allows large medical data warehouses to manage their data and easily create cohorts for their R&D and medical AI development projects.
HEALTHTECH/AI
ORASIS EAR: Eye movement diagnostic and rehabilitation tool
ORASIS EAR, based on 30 years of research at the CNRS, develops and sells tools for fine and precise diagnosis and effective rehabilitation of eye movements. Their REMOBI solution allows, for example, dyslexic children to correct the positioning of their eyes to obtain a more fluid and rapid reading.
HEALTHTECH/EYE MOVEMENT/LEARNING DISABILITIES/DYSLEXIA
RUNBLIND: Empowering the blind in their sports practice
RunBlind is the first company to use dynamic 3D sound for guidance without the need for a screen and its manipulation. This technology is the result of 10 years of R&D and allows blind and visually impaired people to practice sports independently. RunBlind's mission is to spread this technology as widely as possible in the context of inclusion, but also in other larger markets.
HEALHTECH/DISABILITY/MOBILITY/SOUND3D/DEEPTECH
GREENTECH & WASTE
Lixo : AI for a better waste management
Lixo develops artificial intelligence solutions for the waste management and recovery industry. Lixo allows live and continuous analysis of waste flows to optimize sorting, logistics and recovery.
GREENTECH/WASTE MANAGEMENT/AI
Proteme : Edible coating for a longer preservation of fruits & vegetables
Proteme is an edible food coating solution for fruits & vegetables. Using natural defense mechanisms against biological aggressions, this protection acts as a second skin for the products and reduces their respiration. This natural coating extends the shelf life of foodstuffs by several weeks.
GREENTECH/FOODTECH/WASTE
GREENTECH & ENERGY
ACCENTA: Optimizing solar energy storage in buildings
Accenta is an innovative solution for the storage of solar energy generated by buildings, in order to maximize their energy autonomy through the improvement of self-production and self-consumption performances.
GREENTECH/SOLAR ENERGY/SMART GRIDS/ENVIRONMENT
Datafarm: Data centers powered by green energy
Datafarm identifies and installs sites for Data Centers in the territories and offers a secure, local, circular and carbon-neutral energy supply for these centers, produced by methanizing farmers. This energy comes from bio-waste in the form of Bio gas.
GREENTECH/BIOGAS/DATACENTER/CLOUDCOMPUTING
GAMMA PULSE: The most powerful air decontamination technology
Gamma Pulse is a new Deep Tech that aims to become a global leader in the safety and protection of people and property. Following the health crisis generated by COVID-19, Gamma Pulse experts developed the "KillViD™" project, an innovative virucidal system capable of decontaminating confined space air.

ENVIRONMENT/AIR/SAFETY/DEEPTECH/COVID-19
HIPERSSYS: Affordable green batteries
HIPERSSYS is developing Silicon-Lithium-Sulfur and Lithium-Sulfur batteries with theoretical specific energies that are five times higher than that of today's commercial Li-ion batteries. HIPERSSYS electrodes are designed based on a new architecture, a disruptive approach regarding commercial Li-ion batteries, using highest capacity available active materials that are cheap, abundant, and environmentally friendly. HIPERSSYS electrodes are made with simple, scalable techniques and are easily assembled into high energy and power densities Li-ion cells.
GREENTECH/ENERGY/DEEPTECH
https://www.polytechnique.edu/en/content/women-entrepreneurship-3-questions-mariam-ezzedine-co-founder-hiperssys
AGRICULTURE & ENVIRONMENT
Alvie: A digital twin for sustainable and efficient agriculture
Alvie is a startup that develops a solution based on sensors and an artificial intelligence platform to help farmers modulate pesticide doses according to weather conditions. In addition, Alvie helps farmers to better use bio-control products to support them in the substitution of pesticides by biocontrol products.
FOODTECH/AGRICULTURE/AI
SpaceSense: A view from space for agriculture and environment
SpaceSense is a leading provider of satellite information. By combining satellite imagery and AI, our solutions are quickly adapted to our customers' local environments and are deployable via API globally. We have solutions for agriculture, insurance and environmental management and monitor over 1.5 million hectares in 10 countries on a daily basis.
AGRICULTURE/SPACE/ENVIRONMENT/INSURANCE
APP & STUDENT LIFE
FLIPS : The app that allows students to create a social network
Flips is an application for students that offers activities of all kinds to do with other students who share the same tastes, interests and passions. For exemple share a lunch break, an animal crossing, a museum, karaoke, tennis….
APPLICATION/STUDENT/SOCIAL LIFE