ASTER Forum 2023: Companies and students for a sustainable future
The ASTER Forum, organized by students from Institut Polytechnique de Paris and its 5 member schools, is back for its second edition, driven by a renewed energy in favor of environmentally and socially virtuous companies. A must-attend event that fosters exchanges between students and committed participants.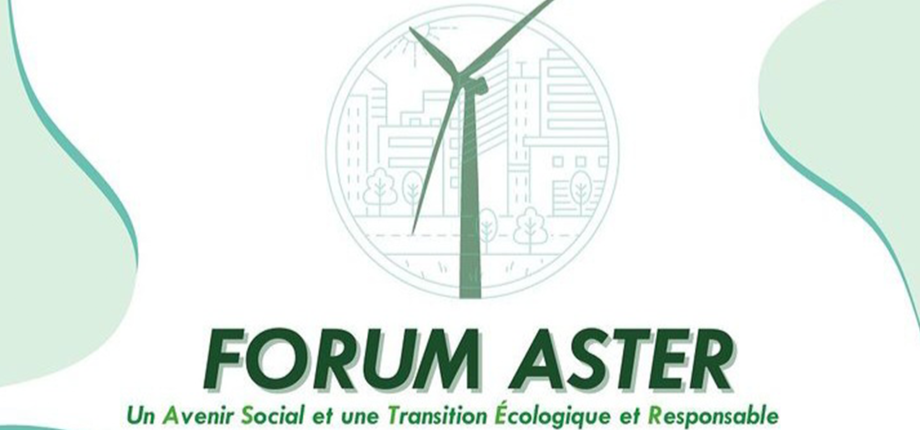 To promote ecology and student involvement, the ASTER Forum (IP Paris student association), is back for its second edition. Building on the success of its first edition in November 2022, held at ENSTA Paris, this major event makes its grand return to Télécom Paris on December 7, 2023, with the ambition of doubling its size by welcoming more than 50 companies, all from diverse business sectors.
At the start of 2023, new students have taken up the reins of the association, marking a desire for fair representation between the different IP Paris schools. Under the presidency of Margaux Millaret, a student at ENSTA Paris, the ASTER board is responsible for managing and directing the association, while other members are dedicated to specialized areas such as communications, business management, logistics and events.
A platform for students and sustainable companies
The ASTER Forum is a unique place for IP Paris students to meet leading companies. The event aims to be a catalyst for an ethical ecological transition, enabling virtuous companies to unveil their innovative skills to tomorrow's leaders. This year, the forum will welcome over 50 companies from a wide range of sectors.
Inspiration from a generation of committed students
In addition to the annual forum, the association organizes events that allow IP Paris students to meet key players in the ecological transition. To make sure you don't miss out on any upcoming ASTER Forum initiatives, students and ecology enthusiasts are invited to follow the association's social networks and visit the website.
Driven by the commitment of IP Paris students, the ASTER Forum plays a key role in consolidating links between students and players in the ecological transition. This annual event offers young talent the opportunity to explore committed companies, while enabling businesses to identify tomorrow's leaders.
Join us! Eco-conscious minds are invited to join this exciting adventure by taking an active part in the ASTER Forum.
The aim of the ASTER Forum is to introduce IP Paris students to companies committed to the energy transition, by offering them an otherwise non-existent meeting place. As the desire to find a job engaged in sustainable development is becoming increasingly widespread among many IP Paris students, the ASTER Forum makes perfect sense.
Margaux Millaret, ASTER Forum President & Mathias Gilbert, ASTER Forum Communications Manager