Bienvenue sur l'Institut Polytechnique de Paris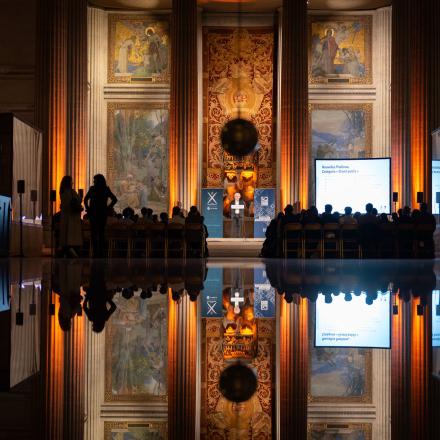 Discover the 13 winners of the 2022 Advanced Short Story Competition
The award ceremony of the 2022 Advanced Short Story Competition on the theme of "Lumière" (light) took place on Thursday, October 20 at the Pantheon in Paris. The competition is organized every year by ENSTA Paris and Ecole Polytechnique, two of the five founding schools of Institut Polytechnique de Paris. 13 winners in 5 categories received an award (student, general public, high school students, francophonies and "arts, sciences and citizens"). The trophies this year were made by students of the Lycée professionnel Le Corbusier.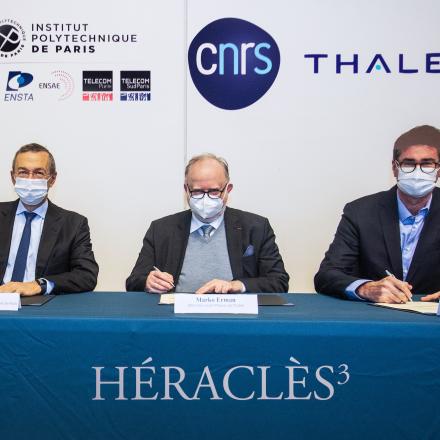 HERACLES³: the first joint R&D unit on intense lasers of IP Paris
Institut Polytechnique de Paris (IP Paris), CNRS and Thales have signed today a partnership for the creation of a joint unit for research and development of intense lasers. The HERACLES³ unit (Hautes Energies pour la Recherche en ACcélération Laser d'Electrons et Sources Secondaires à Saclay) aims to develop cutting-edge technologies based on intense lasers, with the potential for major industrial, medical and scientific applications.
Interview with Olivier Guaitella, expert in CO2 recycling by plasma
Global warming is now a major environmental concern. CO2 emissions are one of the main causes. Many scientists in different fields are exploring ways to either reduce emissions or to convert or trap the CO2 molecule. According to Olivier Guaitella, a research engineer at the Laboratory of Plasma Physics, cold plasmas have a role to play in the recycling and recovery of CO2.



55
education & research chairs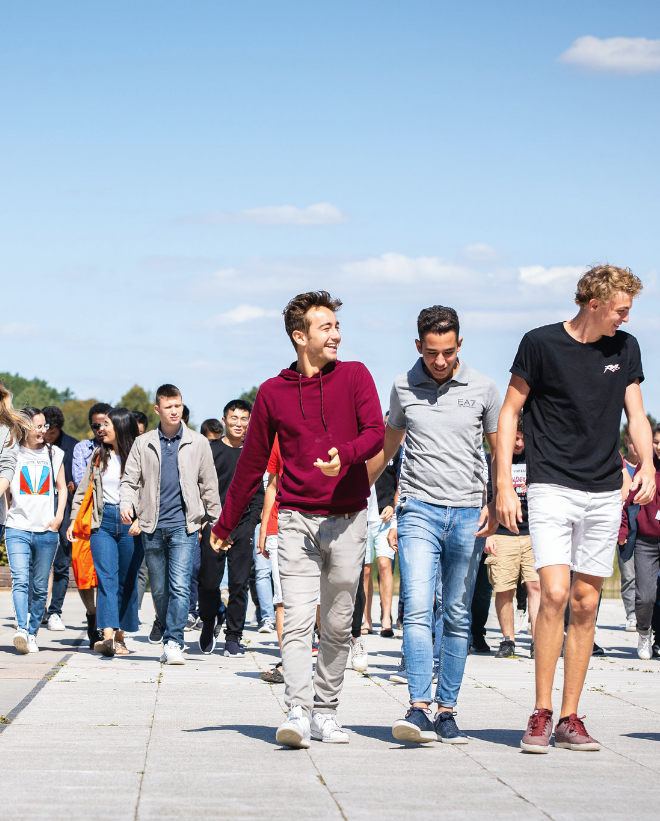 Search by profile