Master & PhD Track: 23-24 Admissions are open!
Join Institut Polytechnique de Paris and its various Master and PhD programs. Within one of the largest innovation centers in Europe, we have about 80 courses in 15 science and technology programs.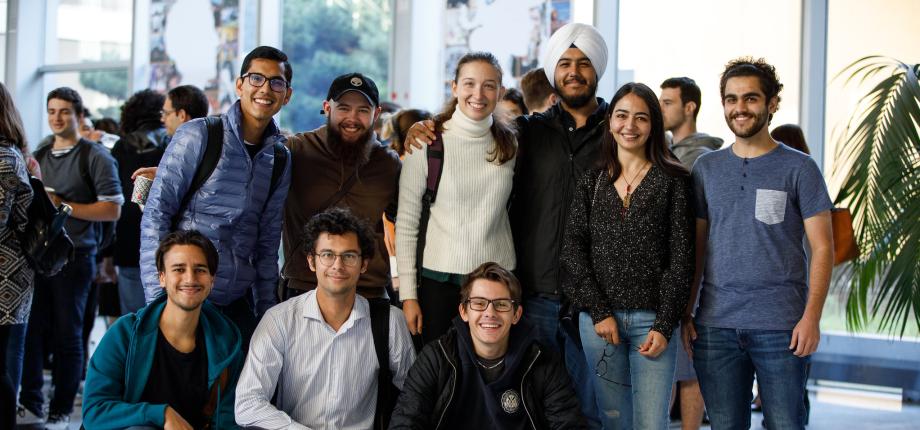 It's time to join Institut Polytechnique de Paris!
Institut Polytechnique de Paris offers several International Masters in fundamental and applied sciences. The PhD track program is dedicated to high-potential students who want to meet the scientific challenges of tomorrow in research and development centers of companies and large universities. On the occasion of the launch of our admissions sessions for 2023-24, IP Paris will launch the campaign #JoinIPParis on its social media and publish several videos of our students and the campus. Follow us now on Linkedin, Twitter, Instagram and Facebook. 
Information – Admissions:
Masters
Students selected for the program will benefit from the ecosystem of excellence of Institut Polytechnique de Paris. From the first year of Master, students can be closely associated with the research activities carried out in the Institute's laboratories. Indeed, each student benefits from an individual and tailored coaching by a faculty member.
For the academic year 2023-2024, admissions will take place in three sessions for the Masters. The first session will start on November 3rd, 2022 and end on February 2nd, 2023. The second session will take place from February 3rd to April 18th, 2023. Finally, the third and final admission session will begin on April 14th and end on May 31st, 2023.
Know more about IP Paris Masters 
PhD Track
This five-year program offers excellence-seeking training to students with high potential, eager to pursue an international career in leading academic institutions or companies. The PhD track program is for students with a Bachelor degree.
As for applications for the PhD track, a single admission session will take place from November 3rd, 2022 to January 12th, 2023.