Vivatech-Des start-ups for industry 4.0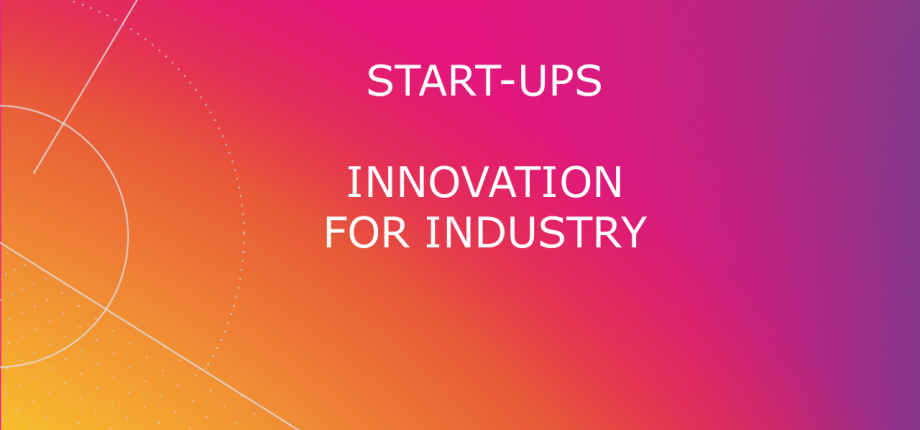 INDUSTRY 4.0 FOODTECH & ROBITICS
Cook-e : Robotic cooking for high-traffic restaurants
Cook-e builds a robotic kitchen for high-traffic restaurants. Automation allows for exceptional customer service (speed, customization) and reduces operational costs for restaurants to invest in better quality ingredients.
FOODTECH/ROBOTICS
INDUSTRY 4.0 & OPTIMIZATION
DessIA: Improving engineers' productivity with AI
DessIA develops a Bot platform based on an Explainable AI to automate engineers tasks.
AI/AUTOMATION/ENGINEERING
MIMOPT : Towards the next generation of optical systems  
MIMOPT develops innovative Digital Signal Processing solutions to maximize the throughput of fiber optic communication systems.
OPTIC FIGER/DIGITAL SIGNAL PROCESSING
NaVAlgo: B2B solution to optimize flow management
NavAlgo offers a SaaS B2B analytics engine, based on artificial intelligence. It aims to meet the challenges of optimizing flows, particularly in the logistics and transportation sector, by relying on AI, machine learning, graph theory and algorithms. The solution enables companies, both large and small, to leverage their unstructured data for better resource management (risk awareness, anomaly detection, etc.) without the need for a single data scientist.
IA/LOGISTICS/SUPPLYCHAIN/TRANSPORTATION
INDUSTRY 4.0 & SECURITY
Flyinstinct - AI for airport security optimization
Flyinstinct designs innovative solutions to digitalize visual inspections in airports. The proposed systems use artificial intelligence to assist the staff in charge of airside security. Our first product improves the detection of FOD (Foreign Object Debris) which are objects on the runway that can damage aircraft.
AIR TRANSPORT/SECURITY
HOVERSEEN : Automatic drones for industrial site security
HOVERSEEN develops automatic drone systems for the surveillance and inspection of industrial sites. They allow drones on the market to fly without a pilot, and to auto recharge with no human intervention. They are fast, reduce movements on site and improve security agents safety. They are used for scheduled guard tours, on-alarm doubt removals, follow-up and inspection, land use analysis, etc. They integrate directly with Video Management System solutions, and simply with business solutions that use photos or video.
INDUSTRY/DRONE/SECURITY/DEEPTECH
INDUSTRY 4.0 & GDPR
Dastra : Software that facilitates your company's GDPR compliance
Dastra is a PrivacyOps software that enables our customers to govern, manage their risks and ensure their GDPR compliance with an innovative, flexible and collaborative technology that uses a data-centric platform to accelerate and enhance compliance while saving time for all stakeholders in the enterprise, from Data Protection Officers (DPOs) to operational staff.
GDPR/SOFTWARE/INDUSTRY
INDUSTRY 4.0 & YOUTH
MAINBOT, The robot that prepares children for the industry of tomorrow
Mainbot - The robotics revolution is growing exponentially. First, we want children to learn about robotics, understand how it works and prepare for the coming robolution. Then we want to help them develop the skills of the future by adapting this fourth industrial revolution in which robots are key players. Finally, our robot is a friendly companion that represents a more positive choice of socialization through technology. Winky, our robot, will allow children to learn robotics naturally, to play and learn on screen autonomously and to develop a mutual affective relationship that will last over time.
INDUSTRY 4.0/ ROBOTICS/EDUCATION/YOUTH