Discover the 13 winners of the 2022 Advanced Short Story Competition
20 Oct. 2022 - 20 Oct. 2022
The award ceremony of the 2022 Advanced Short Story Competition on the theme of "Lumière" (light) took place on Thursday, October 20 at the Pantheon in Paris. The competition is organized every year by ENSTA Paris and Ecole Polytechnique, two of the five founding schools of Institut Polytechnique de Paris. 13 winners in 5 categories received an award (student, general public, high school students, francophonies and "arts, sciences and citizens"). The trophies this year were made by students of the Lycée professionnel Le Corbusier.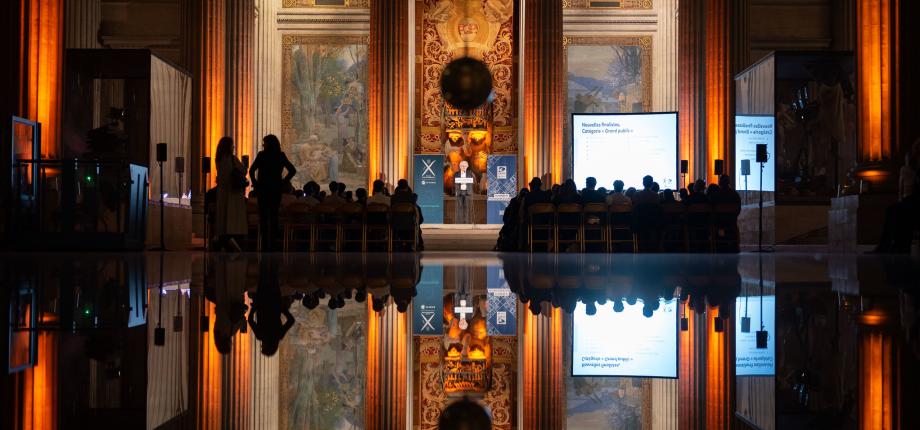 The Short Story Contest created by ENSTA Paris and joined by Ecole Polytechnique will now be organized by the International Center for French Language and Culture of Institut Polytechnique de Paris, co-directed by Olivier Bertrand and Isabelle Shaffner. 
Humanities, arts, literature and languages are part of the 10 disciplinary fields of education and research of IP Paris, involving high-level researchers and doctoral students in state-of-the-art laboratories and infrastructures. More information here.
 
Discover the full list of winners on ENSTA Paris website (in French).