21 IP Paris startups present at Vivatech!
16 Jun. 2021 - 19 Jun. 2021
from June 16-19, Institut Polytechnique presented at the VivaTechnology trade show the innovations developed by its start-ups in its incubators.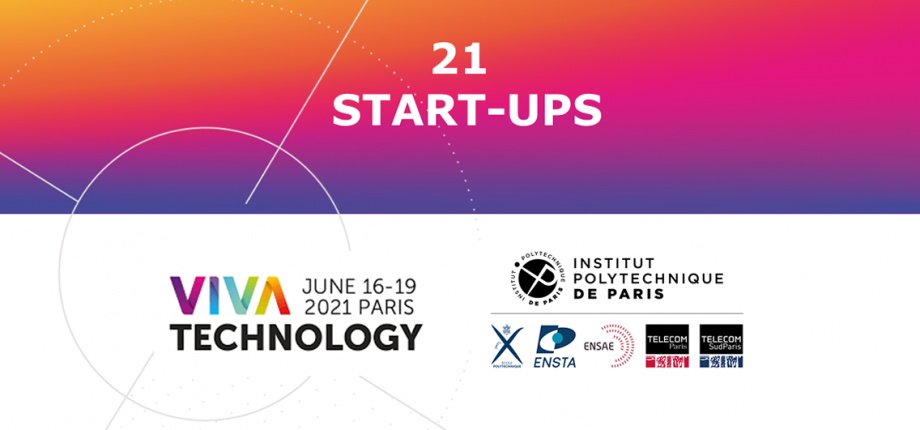 Discover the 21 IP Paris start-ups and their solutions. For example, discover how 3D sound allows the visually-impaired to play sports independently, how to prolong the preservation of fruits and vegetables thanks to a new deeptech solution to fight against food waste, a carbon-neutral power supply for data centers, or solutions for industry such as automatic drones to monitor industrial sites, a software to facilitate companies' GDPR compliance....and much more!