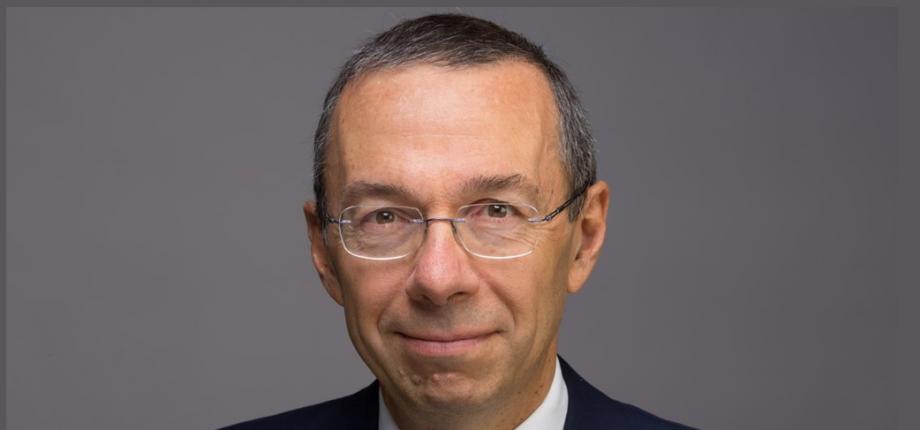 Eric Labaye, President of Institut Polytechnique de Paris

Institut Polytechnique de Paris was created on May 2019, building upon the 200 years expertise in science and technology of its 5 founding Schools (École Polytechnique, ENSTA Paris, ENSAE Paris, Télécom Paris, Télécom SudParis). I am glad to welcome all of you on this website where you can explore the multitude of opportunities our institution provides in education, research and innovation.

IP Paris aspires to shape the brightest and most innovative minds to allow them to become actors of change and leaders with a sense of responsibility. In addition to each school's degrees, IP Paris offers a wide range of Master's and PhD programs which distinctive curriculum relies on the combination of the renowned specialties of each school. Employers in France and abroad are actively looking to recruit our graduates as we provide them with in depth scientific knowledge while giving them a large set of skills. Our students also benefit from a large community of alumni among which CEOs, well-renowned researchers, governmental leaders', entrepreneurs and inventors.
IP Paris is also well-known for the depth and reputation of its research in its 30 laboratories. We have the knowledge, the infrastructure and the human resources necessary to push back the frontiers of science in order to develop projects that will make society thrive. To respond to current global economic and societal issues, we have also created interdisciplinary centers, such as E4C that intends to improve energy production and consumption to fight climate change and Hi! Paris, in order to build an ethical and responsible AI. These centers will allow new solutions, competencies and innovations to flourish.
We create impact thanks to various strategic institutional and corporate partnerships, as we are convinced that involving a variety of actors - researchers, start-ups, public institutions, companies, etc. - is key to developing the next generation of innovative programs. All our projects are underpinned by strong values of openness, common good, and creativity and aspire to create solutions to improve people's quality of life worldwide.
Thanks to the unique location of Institut Polytechnique de Paris, in one of the top 10 world education and research hubs, we offer researchers and students access to world-class infrastructures and a dynamic ecosystem, which contributes to nourish their innovative minds. Our students and researchers also benefit from the economic and cultural wealth of Paris and the Île-de-France region.
We are dedicated to offer faculty members, students and staff a fulfilling environment. They are at the heart of our success and essential to reach our global ambitions. I hope that you will find on this website answers to your questions and I want to ensure you that the staff and the whole community of IP Paris will always be at your disposal for any inquiries you may have.